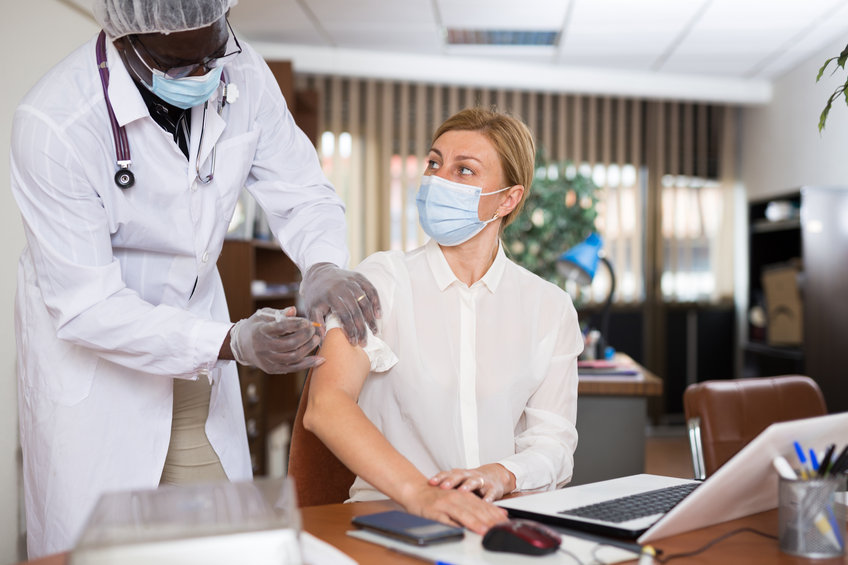 From the start of the COVID-19 pandemic, an enormous amount of information has been communicated about the virus and how to keep ourselves and our workplaces safe.
While the choice to get vaccinated is ultimately up to individuals, this resource hub's goal is to equip businesses to play their part to get to herd immunity.
As employers and providers of goods and services to the general public, businesses have a critical role to play in getting Manitobans vaccinated, which will ultimately create the conditions for the relaxation of public health restrictions currently in place.
It is possible some employers may require proof of vaccination against COVID-19 (e.g., if required for international travel).
As the vaccination rollout continues, some workplaces may have employees who are partially vaccinated, fully vaccinated or not yet vaccinated.
Employers will need to consider how a partially vaccinated workforce impacts their organization.
Given the overwhelming volume of information available on vaccines, this resource hub provides companies of all sizes with a single focal point for the information they need to know as employers and the resources they can use to reassure and encourage their employees to get vaccinated.
Employers will need to navigate a host of issues on the horizon, including questions on vaccination policies, testing requirements, workplace accommodations and more.
Please click here to visit our Vaccine 101 for Business Resource Hub.