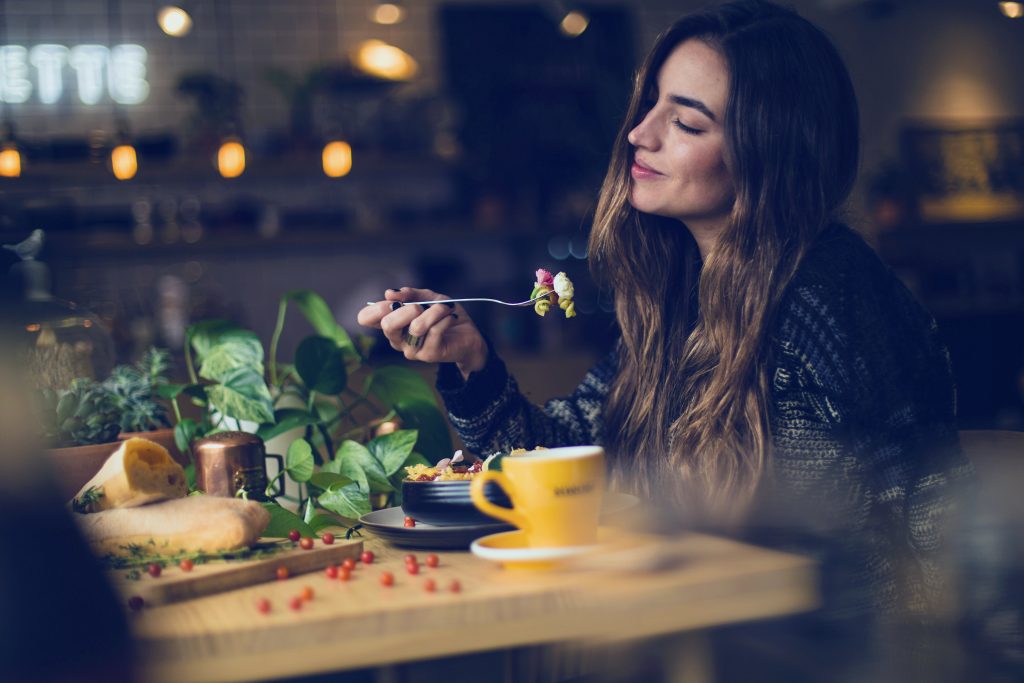 Your five senses can define emotional memories and your perception of any experience—be it visiting a certain location, eating a certain food, or interacting with a certain brand. Yes, your brand is (or should be) an experience.
Sensory marketing involves creating a series of cohesive brand touchpoints that appeal to your audience's five senses, urging them to form positive perceptions of your brand. Taste can be a tricky one, but more on that later.
Here's how you can use sight, sound, smell, taste, and touch in your marketing strategy to make a positive and unforgettable impression on new and loyal customers.
Sight
A consistent and recognizable look is key to building a loyal customer base.
Online, you can boost your visual efforts by sharing photos and videos that show your product in action. This can help clear up any questions regarding the usability of your product or the validity of your service. With these questions answered, potential customers will perceive less risk when it comes to hitting "add to cart."
For those experiencing your brand in person, consider the colours and imagery present in your store as well as the display of your products or services. And don't forget about the use, accessibility, and intuitiveness of your space.
To maximize customer retention, the design of your store needs to be consistent with the rest of our brand touchpoints (i.e. logo, social content, website, packaging, etc.). Is your brand environmentally conscious or health-focused? Then your physical locations should probably feature plenty of plants and natural light.
Speaking of light, the tone of the lighting in your brand's space matters. Imagine a day spa that's completely illuminated by bright white fluorescents. This location isn't likely to attract repeat customers, even if your brand earns 5 stars in other categories.
Sound
In order to maximize your brand's marketing efforts, it's important to consider what your brand sounds like.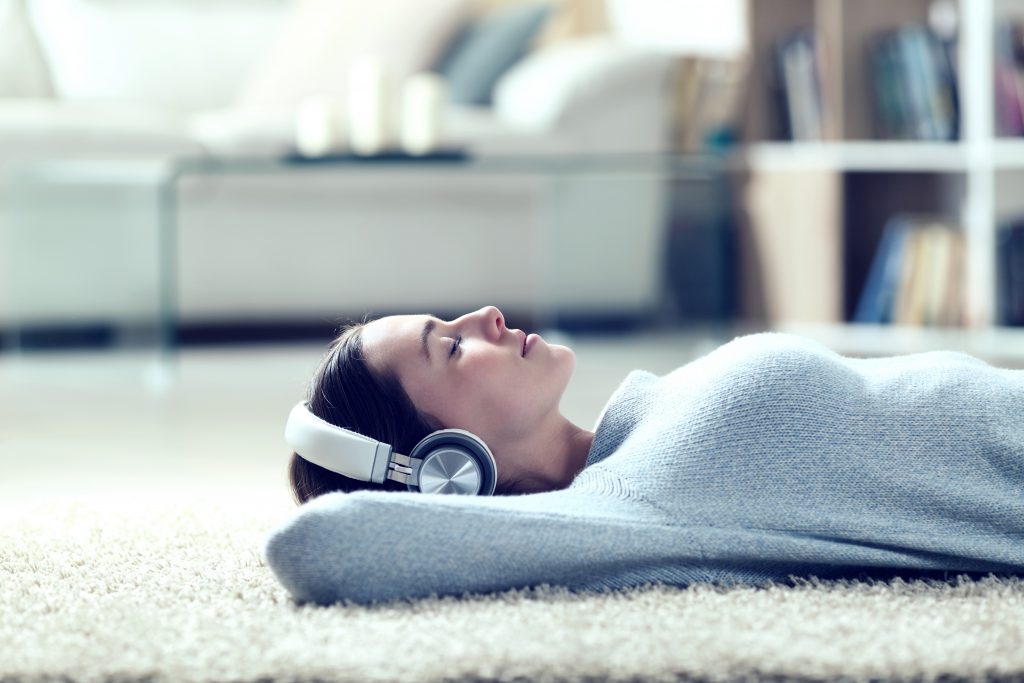 You can play with ambient noise to transport your listeners and introduce them to the feeling you want them to feel when they use your product or service.
Start with the sound of rushing traffic, honking horns, and escalating overlapping chatter. This instantly paints a super stressful picture. Now introduce your product. The chaotic noises are silenced, there's a sigh of relief, birds chirping in the distance. After hearing this, listeners will associate your brand name with stress relief. They felt the stress build-up and disappear within your ad spot, so they already feel confident about your product's performance. They can trust that it will do the job once they actually have it in hand.
Audio-based marketing can include distinct chimes, musical scores, or jingles—or it could be as subtle as the way your product sounds.
For example, the engineers at Audi spent time perfecting the sound of the car's door closing. With a mission to "create the future of premium mobility," the German car brand experimented with the design of their car doors until the sound of it closing was just right: a soft, satisfying note—sturdy but not heavy. This distinct and carefully considered sound would contribute to a premium car that looks, feels, sounds, and works differently.
Is there an opportunity to add sound design, original music, or a podcast to your marketing efforts?
Smell
Quick biology lesson: there's a neural structure that runs from your nose to the base of your brain. It creates a direct connection between your nose, your amygdala (the area of the brain responsible for processing emotion), and your hippocampus (the area linked to memory). This is why you associate certain smells with certain emotional memories.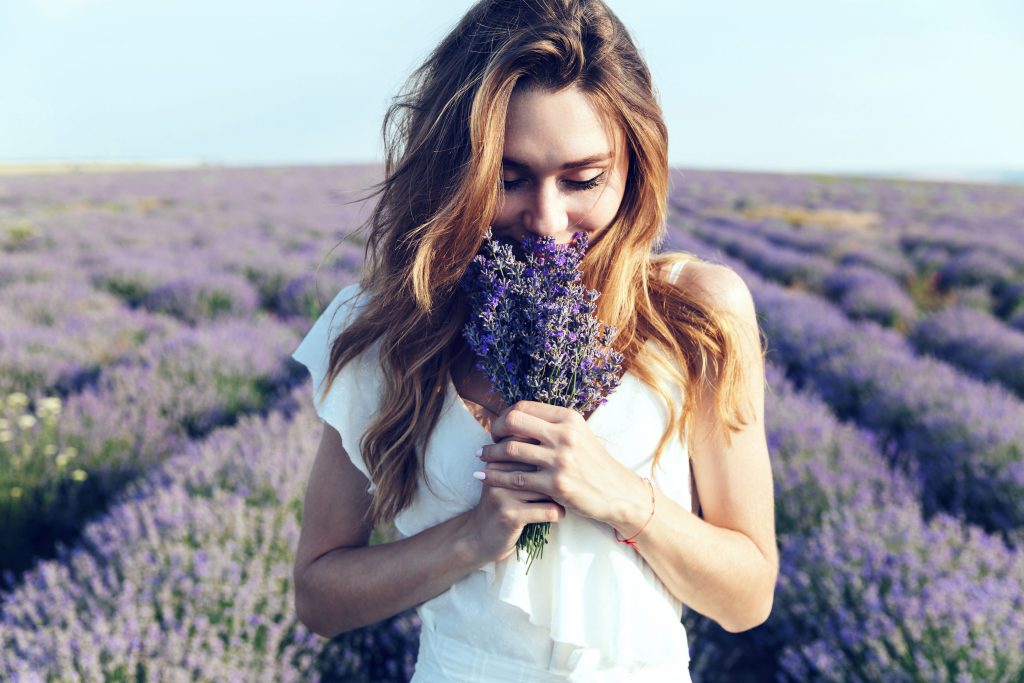 No matter where in the world you are, a Starbucks will smell of fresh coffee beans. This smell is so closely linked to the coffee chain that simply smelling fresh grounds can subconsciously trigger visions of Starbucks, whether those beans were from the Seattle-born brand or not.
The scent of your product and physical store can majorly improve brand recall.
A sandwich shop should always smell, overwhelmingly, like their signature bread. A store with a younger audience demographic can get away with reeking of fruity body spray. Do any particular brands come to mind?
Find a way to incorporate a pleasant and distinct fragrance into your brand, and keep this scent consistent.
Touch
An underappreciated but essential way to appeal to the senses in marketing is through touch. Touch is so often associated with quality, and certain materials can be linked to ideas of ethical or unethical manufacturing.
Consider your product and packaging. A raw texture instills a sense of organicness. A silky, lightweight texture feels elegant. What textures match your brand values and identity?
Also consider a material's density— how rigid or pliable it is. The comfort, ease, and intuitiveness of your product matters too. The design of your product can add to the sense of satisfaction its user feels. Think about how satisfying it is to open a new iPhone. This product packaging is the star of countless viral ASMR videos.
With brand collateral, a heavier cardstock can reflect higher quality paper, which your audience will associate with a higher-quality brand.
Hands-on experiences with your product or service can turn browsers into buyers. While COVID protocols can make this method difficult, allowing customers a test drive can minimize any doubt in your product and highlight features you can't properly express through other touchpoints.
Taste
For brands with edible products, there are two major ways to appeal to your audiences' taste buds: free samples and new flavours.
Offering samples works the same way a test drive does. If the taste of your product really can hold its own, a small sample is a great way to make sure your audience will buy and buy again.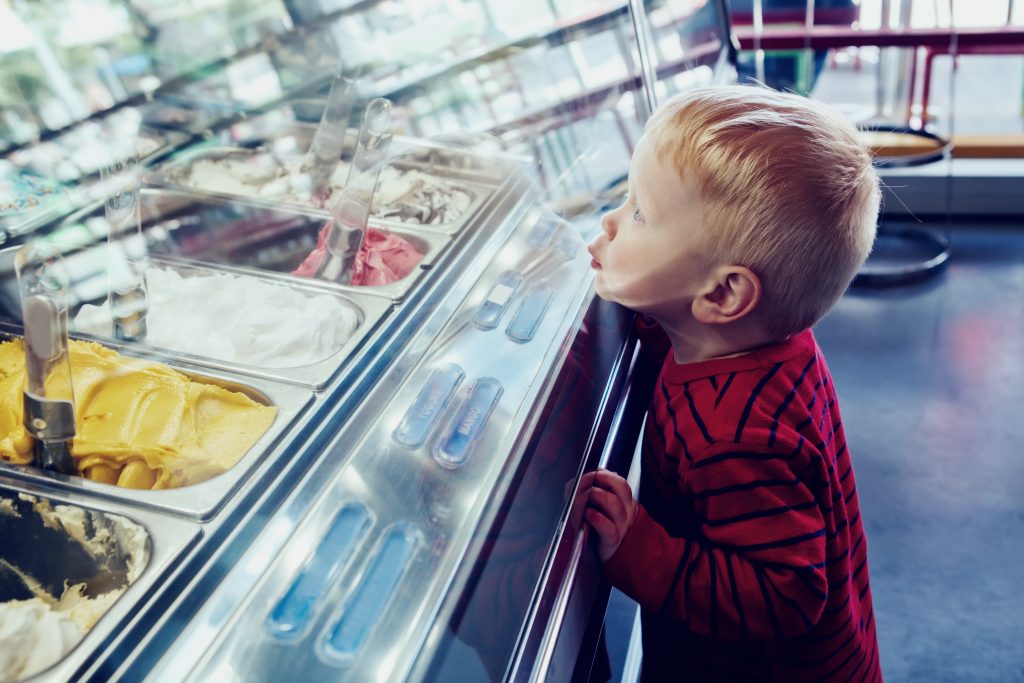 Regularly cooking up new ideas is essential for any brand. New flavours and flavour combos are exciting and can spark talk, including word-of-mouth recommendations or social shares.
That said, offering too many flavour options could overwhelm your customer. Keep your menu tight and curated. This way, you'll make it easier for your customer to make a decision they'll be happy with.
Just because your brand doesn't offer a taste-able product doesn't mean there's no room for food in your brand experience. Think customer appreciation gifts, in-store events, and brand collaborations. Make sure the food and drink you select on these occasions match your brand values. An open bar at a public event for a fitness studio doesn't make sense, unless it's a smoothie bar.
Tailor a perception, nurture loyalty
Like all branding, keep an eye (and all your other sensory receptors) on how your competitors are successfully using sensory marketing to create a distinct brand experience.
Building a unique and consistent brand that satisfies all five senses will help you make a more memorable impression that earns repeat customers and word-of-mouth marketing.
With these techniques, sensory marketing can help your customers develop a positive perception of your brand. This perception can then be nurtured into true, unwavering loyalty.
Learn more about building an irreplaceable brand through strategic marketing. Visit vantagestudios.ca