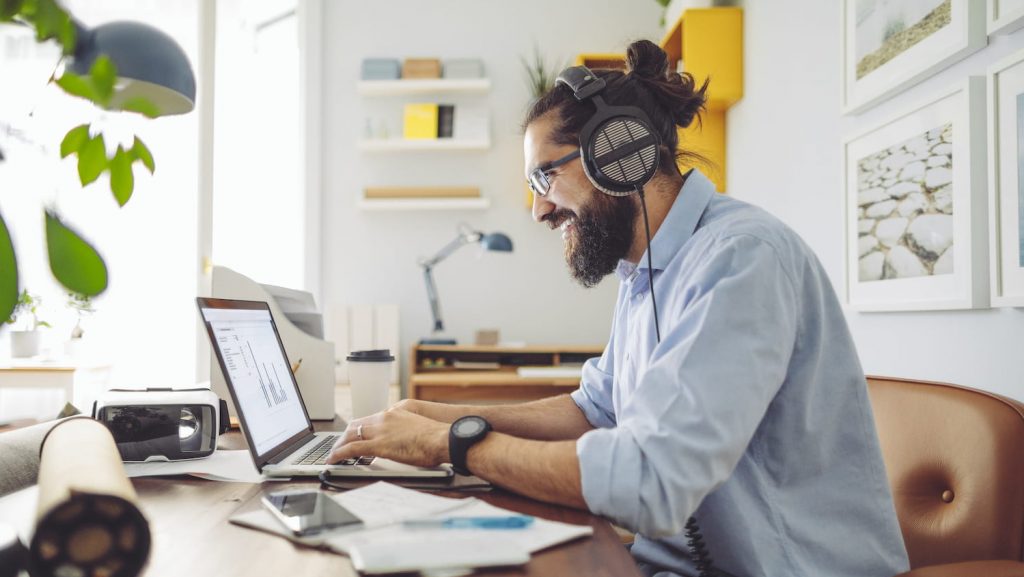 We're Thinking Small These Days
Red River College adds Micro-Credentials to menu of training solutions for Manitoba businesses.
Over the last year, the College's Corporate Solutions team has added new online micro-credentials courses to its pandemic toolbox for Manitoba employers. Students, meanwhile, have learned that bigger is not always better where continuing education is concerned.
Any business owner or human resources manager in the province who hasn't yet heard of micro-credentials soon will. Also known as digital badges, micro-certifications or mini-degrees, the courses
have exploded in number and popularity at RRC, says Bruce Bishop, Business Development Manager, Corporate Solutions.
"Things are changing, as they have for years now. It's just the acceleration of the changes that are currently happening because of the pandemic," Bishop explains. "In March of last year, we had no micro-credentials at Red River College. Today, we have close to 100 micro-credentials and that number will continue to grow. Our goal is to offer upwards of 150 to 200 micro-credentials by the end of the calendar year."
"In March of last year, we had no micro-credentials at Red River College. Today, we have close to 100 micro-credentials and that number will continue to grow."
Micro-credentials are shareable endorsements of knowledge, skills or competencies, awarded as digital badges and typically earned in under a month.
"Our micro-credentials courses allow employers to quickly upskill their people, cross-skill them and get them ready for the changes they're facing," says Bishop.
A point of pride for the College is how quickly it was able to come to the aid of the province at the outset of the pandemic, and how it continues to be a part of the solution with COVID-related online courses being offered tuition-free. More than 1,300 students have earned micro-credentials in such courses since mid-November.
"We have dozens of offerings currently in the health-care industry related to COVID-19. Whether it be training on how to administer vaccines, or how to swab for the COVID test, we turned around micro-credentials training … in less than two weeks," says Bishop. "The College developed, created, set up registration, accepted students and two weeks later had them fully trained and available in the marketplace for the government to deploy."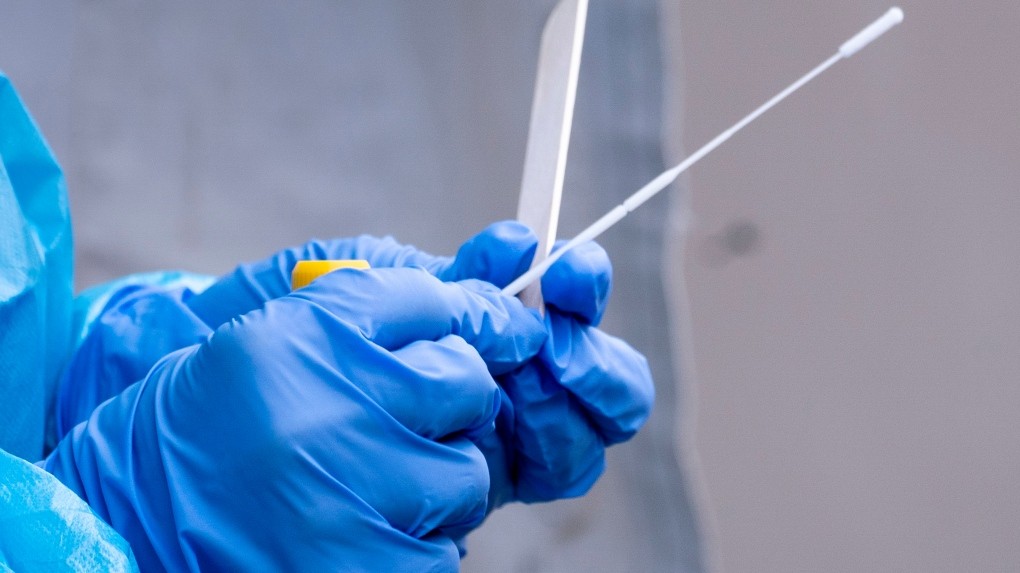 RRC's health sciences micro-credentials include courses in COVID-19 (Nasal) Sample Collection, COVID-19 Vaccine Administration, and Laboratory Essentials for COVID-19 Testing. The courses were made for health-care students, health-care workers on the front lines, and students with a foundation in science and/or work in a laboratory setting.
The College also developed tuition-free; instructor led online training for educational assistants newly hired by school divisions in the province. Created in collaboration with the Manitoba Association of School Superintendents and supported by the Government of Manitoba, the Educational Assistant Essentials program helps facilitate effective entry into classrooms during the pandemic.
"Teachers are struggling to keep up with all the changes, and blended classrooms where some students are virtual, and others are present," says Bishop. "We are running this program to get people quickly into the classrooms, to assist teachers in our community."
As well as custom micro-credential training, RRC also offers a suite of existing micro-credential courses that meet the immediate needs of industry and help current and aspiring leaders. Courses are available in business, communications, data sciences, leadership and management, and new media.
Was the arrival of micro-credentials in Manitoba inevitable? Bishop thinks so, noting the online courses have been around for "a good five to ten years," with interest growing steadily among post-secondaries and students worldwide.
"At the College, our focus was our reputation and the recognition of our certificates in the marketplace. We wanted to maintain that level of integrity as we introduced these micro-credentials. The pandemic greatly sped up the process."
Using RRC's Project Management certificate program as an example, Bishop explains how Corporate Solutions broke down the 40-hour introductory course into five micro-credentials. "Once those micro-credentials are all taken, that's the equivalent of having completed the introductory course. One of the value-adds that we are able to do as a post-secondary is they can be leveraged and laddered into actual certificates at the College."
The online micro-credentials are not a wholesale replacement for regular programs or certificates, Bishop stresses. Rather, they complement training.
"They're another way of providing the necessary skills to students to meet the needs of industry now and in the future," he says. "Our micro-credentials can be accredited to our courses and our programs. If someone is so inclined, they can continue to build on those skills until they get right to a certificate program."
"Red River College is well-known in Manitoba, and we have a very good reputation. The tendency is to look within your own market first to find a trusted name, and we are that trusted name for corporate training."
To learn more about micro-credentials courses and custom or contract training, call RRC's Corporate
Solutions team at:
Phone: 204.632.3776, email: solutions@rrc.ca, or visit rrc.ca/solutions.