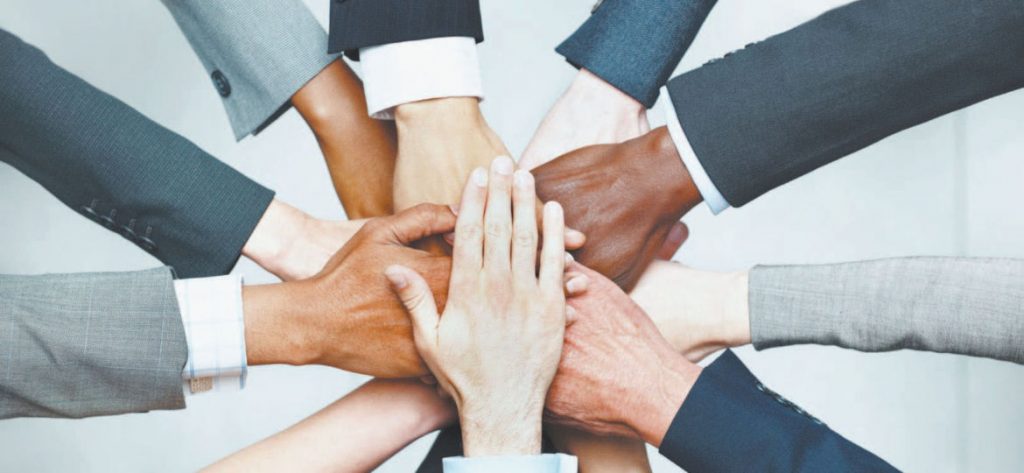 2020 was a year unlike any other that came before it and there's no doubt that every business, regardless of size or industry, has been affected by the ongoing pandemic. And while HR has been leading the charge in keeping employees safe and healthy, many other issues remain vital to operational success. There's no doubt that in the future, we'll look back and reflect on how things were done 'before 2020' and 'after 2020'.
As part of CPHR Manitoba's Executive Breakfast Series this year, we invited prominent business leaders to share their organizations' COVID-19 stories and experiences about what has remained the same, how things have changed, and predictions for the future. There was a lot of interesting discussion across the four sessions, as outlined in the paragraphs below.
The COVID vaccine was one of the hot topics. Discussions revolved around the idea that HR professionals may want to consider taking a more active role in sharing information about the COVID-19 vaccines. There is a lot of information out there, and it can be easy to get overwhelmed by it. Organizations know their employees and how to reach them, so it might be useful to come up with a communication plan taking information from credible sources and delivering that information in a way that's easy for everyone to understand the science and the benefits of the vaccine.
When looking at going back to the office, it was suggested there is going to be a shift toward a more agile work environment. Organizations are likely going to see a spike in the number of employees looking for a hybrid work environment, and the idea that working from anywhere is going to continue to play a role in the future of work even after it's safe to return to the office. It was agreed that employees are going to be looking to work at organizations that meet their work/life balance needs and having the ability to work from home is going to be a draw. It'll also mean that local employers will be competing against organizations world-wide for top talent in in-demand fields. While it's going to be important for organizations to remain flexible, it's also going to be necessary to have some expectations of what that looks like for your organization.
The way people work was also discussed. As most organizations have seen this past year, having multi-skilled, adaptable employees has greatly helped through the transition of new ways of working. This year has also shown that the workplace needs to remain adaptable as well. It will remain important to have a variety of people on your team from those who specialized to those who are multi-skilled.
This may also lead to a change in how people learn on the job. While things may not change as quickly post-pandemic, creating bite-sized ways to learn may help newer employees get up to speed faster. It will be useful to glean information about how employees learn so organizations can figure out what areas need focus.
Discussions across all four sessions also focused on the importance of taking care of oneself and others. There is still a need to ensure employees are feeling like their voices are being heard, especially when it comes to working from home. Even though we are one year into this pandemic, it is still important to be accommodating of employee needs as what works for one person may not work for another.
Another key takeaway involved the importance of employee health and well-being. This has been a major focus for organizations in the past year, and it will continue to be relevant long after the pandemic is over. Whether it's in-house or you turn to external sources, having people who can help employees find the resources they need and the navigate through all the information will be an important thing to consider in business planning for the future. Not only will having a strong focus on health and well-being encourage engagement with current employees, but it is also likely to attract talent to your organization.
Finally, discussions about engagement continue to remain relevant. We're not interacting with people in the same way, so it's important to continue to check in with employees on a personal level and ensure employees are aware of mental health resources that may be available to them. Some people were seeing success in how their onboarding process was connecting new employees to each other and how that could be applied to the organization at large. Some mentioned that focusing more on collaborative projects worked better and others had found success with organizing non-work-related virtual activities.
The future of work is still being shaped, and the biggest takeaway all the attendees agreed on was that conversation is key. The best way to know what your employees are looking for is to ask them.
Lean more cphrmb.ca