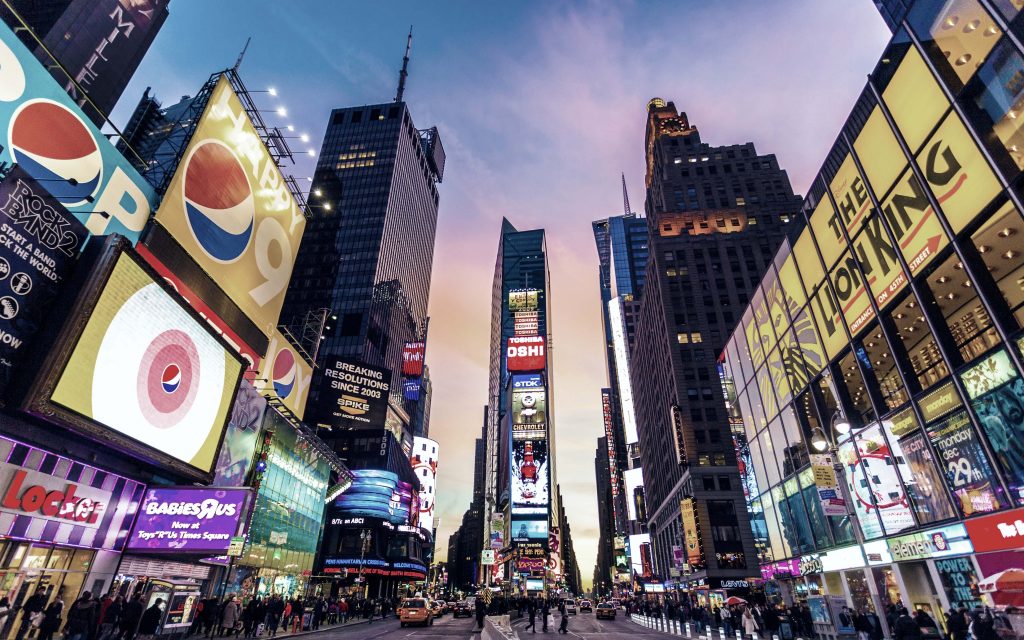 The marketing world is ever-changing. With new technology, competition, and expectations popping up around every corner, even the most seasoned marketers can be overwhelmed by this demanding field.
If only there were some sort of marketing fairy godmother out there who could show us the light when things get tricky. Unfortunately, the tumultuous world of marketing isn't so magical.
However, our team has decades of experience under our belts, and we've tackled some pretty tough stuff (the dawn of social media marketing, a global pandemic, etc.).
Here are our tried and true solutions to some of the most common and complex troubles companies run into with their marketing. To spice things up, we're going to channel the one person who might actually be a real-life fairy godmother: Maureen Scurfield aka Miss Lonelyhearts from the iconic Winnipeg Free Press column.
CPC? WTF!
We work in the restaurant industry. We used to be packed every Sunday, people couldn't get enough of our food. The recipes have been passed down for generations. Nothing too fancy like all these hip new places—just good, hearty grub. When the pandemic hit, we joined all the food delivery apps just to stay afloat.
We've been losing out to competitors for a while now and thought it was time to try digital advertising. I think they call it SEM? 40 years in business and I've never felt so lost. This darn technology will be the end of me.
Anyway, my nephew helped me make a digital advertisement on the Facebook, and now I find out that the CPC (whatever that is) is going to burn a hole in my wallet! What is the CPC, and what do they want with my money?
SOS!
Sincerely,
Geezer with a Grill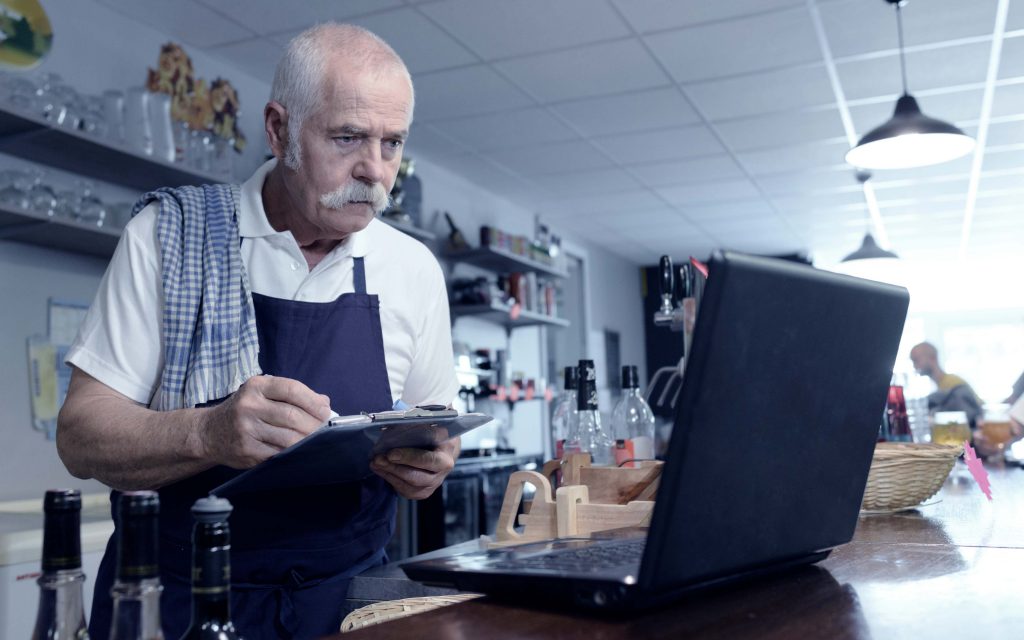 Dear Geezer,
CPC is cost per click. It's a critical digital marketing metric that deals with a number of factors. No matter the search engine you're marketing on (SEM stands for Search Engine Marketing), your CPC will be affected by:
● Your Max. Bid: how much you're willing to pay when someone clicks on your ad.
● Your Quality Score: determined by several elements, like keyword relevancy, landing page quality, and click-through rate.
● Your Ad Rank: determined by factors like the context of a person's search, the quality of your ad at auction time, and your bid amount.
If your cost per click is high, your ad spend to revenue ratio will not play out in your favour. Search Engine Marketing can be very rewarding if done strategically. To lower your cost per click, try benchmarking and A/B testing (testing two different versions of the same ad) to see what imagery, headlines, and calls to action work best with your audience. Also, make sure your ads lead to a web page that is super relevant to each ad, not just your home page.
Strategy will help you improve the relevancy of your ad, which will ultimately impact its quality and rank.
Our VantagePoint™ Workshop contains our best exercises and tools for strategic marketing.
Download it for free here.
Just a Number
We sell small-batch, consciously-produced linen dresses. They're gorgeous, and people are taking notice. We've surpassed 10K follows on Instagram and we've been making the most of the swipe-up and in-app shopping features. Still, our sales are nowhere close to what they should be, considering our audience count.
The links are being clicked (I watch our analytics like a hawk), and people are clicking around our site, but no one's biting! Our website is clean and simple. Landing pages load quickly, our imagery is top-quality, and
there's no fluff. Sure, our dresses are expensive, but they're handmade! You get what you pay for. Things aren't looking good. Help!
Eco-oh no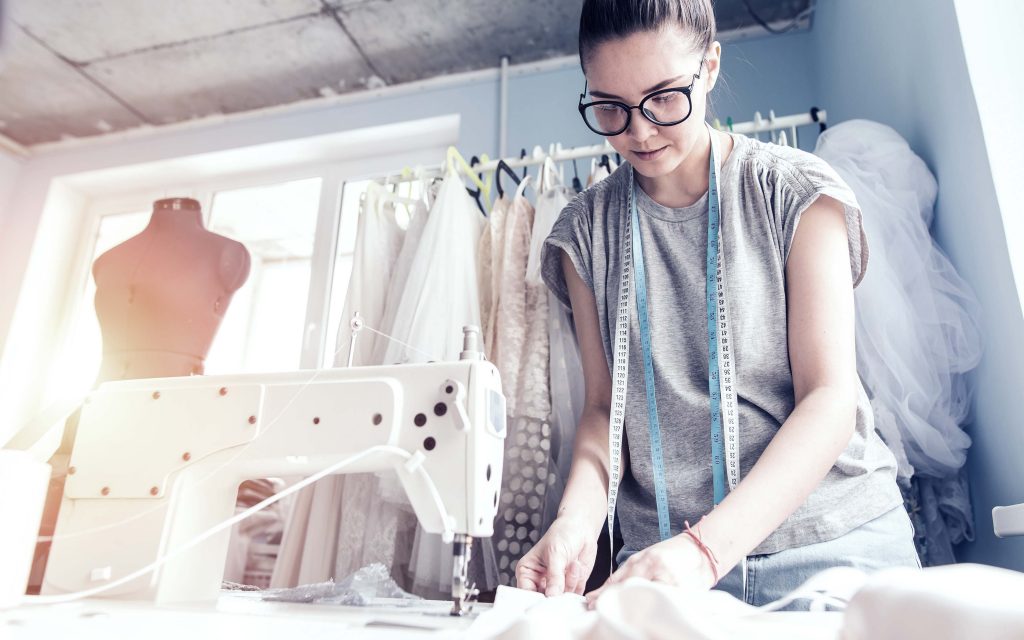 Dear Eco,
Don't focus on the numbers. It sounds like you have a very special product here, but it won't be for everyone. Not everyone can afford to spend hundreds on a dress. What you need to do is focus on connecting with those who can.
The group of people who can afford to regularly purchase your product will be a relatively small one. However, if you can deeply connect with this group and offer them valuable content, you can secure their loyalty and increase their purchase frequency.
Start by creating an audience persona to understand who you are really speaking to with your social content.
Remember, if you target everyone, you'll impact no one. Understand your target audience's wants, needs, and fears, and ensure your brand values empathize with these. This will help you create content that is authentic, relevant, and valuable.
A clean website is good, but how can you enhance this touchpoint to reward your visitors' curiosity and encourage brand loyalty?
Behind the scenes snaps, can't-miss newsletters, insightful blogs, intimate live streams and branded events—this is the kind of content that will foster a fiercely loyal customer community.
You can find our favourite persona exercise in our VantagePoint™ Workshop!
Full Wallet, Empty Head
Here's the thing: we've got a very nice marketing budget to work with this term, but my team is at a complete loss for ideas.
It's a great team, very smart, but it's as if we've exhausted our supply of ideas. The harder my team works to strike gold, the more stressed they get. And I can tell that this stress is killing their motivation.
Are ideas a nonrenewable resource? Is this it for us?
Sincerely,
Dollars and dread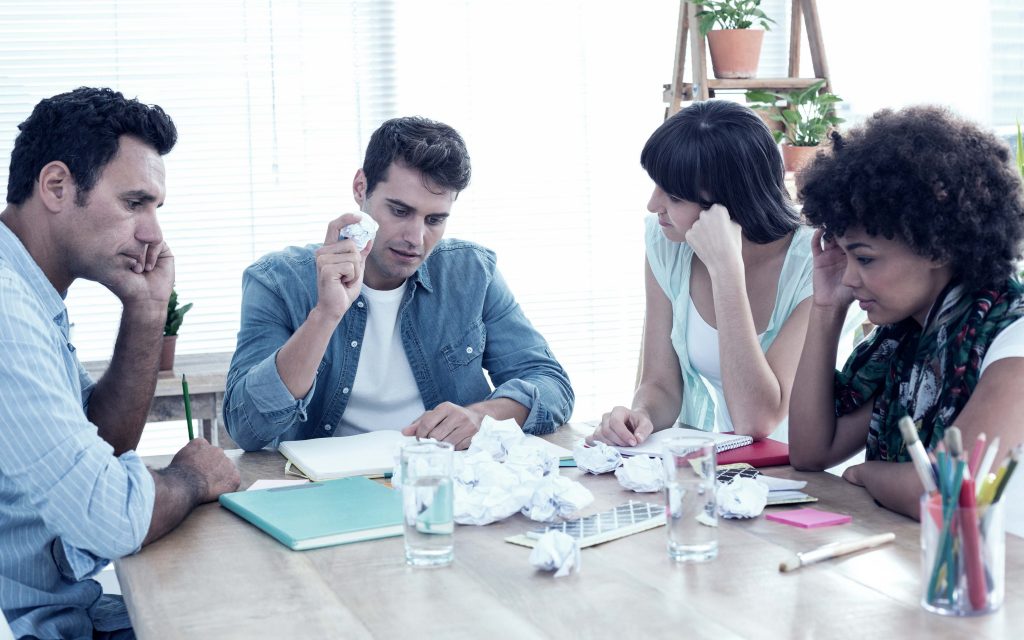 Dear Dollars,
I don't doubt that you have a very talented team. A lack of good ideas is not a reflection of a lack of talent, it's a sign of a lack of insight.
Your team needs access to up-to-date audience insights in order to produce inspired and effective work. Track what your audience is interested in, what's relevant to their demographic, as well as the desires and fears they have that your product could solve.
Additionally, study what type of creative earns the best conversion rate and what is trending in your market.
This continual insight will inspire continual progress and innovation. Look into media monitoring software and automated lead nurturing; this technology will allow you to easily track trends, analytics, audience intent, and competing brands.
You should also ensure that you are supplying your team with a detailed brief that gets below the surface of the project and includes relevant and true insights.
Additionally, mapping your customer journey might help you discover new touchpoints beyond your ads. How can you surprise and delight your customer throughout their experience with your brand?
Shifting your focus from traditional advertising to experience and service design could help your team get out of their rut.
Remember that an expensive campaign won't necessarily earn you sales. Insights will help you see beyond superficial customer pain points to create marketing material that speaks directly to your audience's needs and offers a well-conveyed solution.
Our VantagePoint Workshop was designed to inspire even the most unmotivated teams. Through these brainstorming exercises, your team will rediscover their strengths, better understand your target audience,