There's a saying in the marketing world: if you want to win customers, your product or service either needs to be cheap or different.
This saying, like most one-sentence statements, requires some nuance. However, the "cheap" vs. "different" concept does provide a foundation for the idea of competitive and customer advantage. Your brand, no matter what it offers, should be able to benefit from one of these assets.
Let's dive into these two types of advantages and learn what you can do to determine and amplify your brand's superpower.
Competitive Advantage
Be honest with yourself: Is your product truly outstanding? Like, officially and measurably so?
When we look at the quality, design, location, and supply chain of our products, we're looking at competitive advantage. This type of advantage is totally product-focused.
When your brand boasts patented technology, a secret ingredient, exclusive materials, or remarkably low costs due to extremely high volumes, you'll have a significant leg up on competitors.
With this advantage, customers don't necessarily value what you're offering, but competitors certainly struggle to reproduce it at a similar quality or price point.
IKEA benefits greatly from competitive advantage. With a unique design, sourcing, packing and distribution strategy, the home improvement and furnishing brand can offer a huge range of products at unbeatable prices.
Unbeatable prices, patent-protected technology, unduplicable processes, top-ranking personnel, and ever-improving efficiencies all create competitive advantage.
If you want to capitalize on competitive advantage, look inside your brand to see if you can find a factor that your competitors could never (or not easily) replicate.
Customer Advantage
If your brand doesn't have any futuristic technology, marvellously smooth processes, or literal geniuses working behind the scenes, it doesn't mean that you're out of luck. You can take the customer-focused approach and lean into your customer advantage instead.
Customer advantage is when your customer perceives your brand as delivering a certain value better than any other competitor in the market. You can build your customer advantage in a number of creative ways, but it all boils down to building an exceptional customer experience.
IKEA's product-centred approach means the successful brand lacks a true customer advantage. Sure, the brand has values its customers can relate to (quality and accessibility), but its key differentiators are price and production-related. For the most part, the brand focuses on showing off its massive selection of inexpensive products, boasting a (sometimes overwhelming) "do it yourself" message. Still—what millennial can afford a bed frame from anywhere else?
Starbucks, on the other hand, has customer advantage down pat. The chain creates a comforting environment and completely customized drinks that allow casual coffee drinkers to feel seen and understood. Starbucks customers stick their nose up at other coffee chains, often starting their day by declaring, "I need my Starbucks."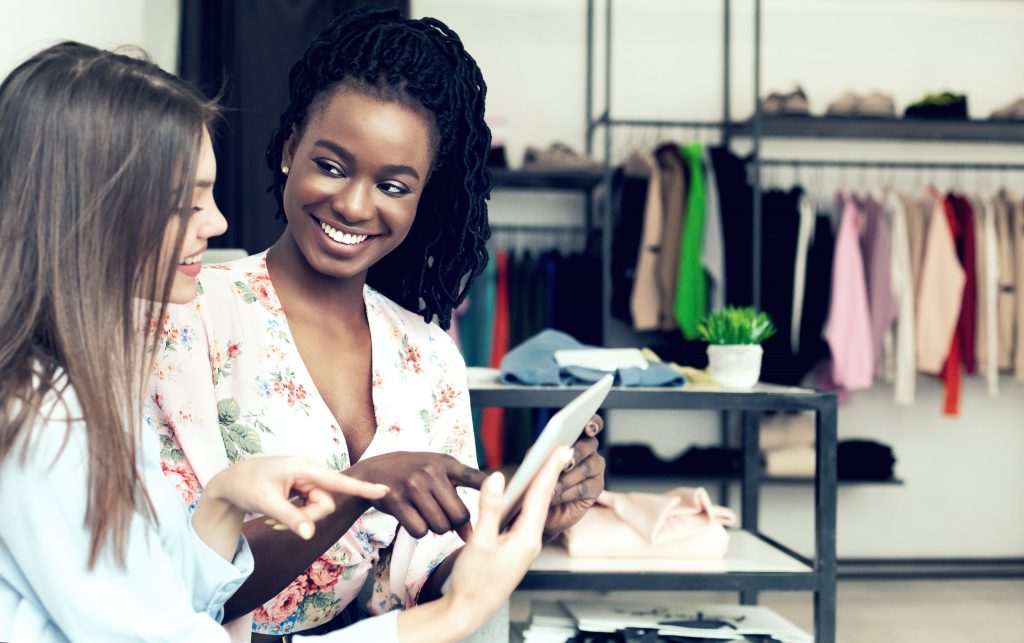 By catering to your customers, you can ensure that they'll resonate more deeply with your brand, value your product or service, be willing to pay the price you charge, and perceive your brand as the best in the market.
What's Your Brand's Superpower?
If your strength is in your product, you've got a competitor advantage. If your strength is in your customer experience, you've got a customer advantage. Either way, your brand has something to offer, and it's time to amplify it.
Determine your brand's superpower with a perception mapping exercise. You can find Vantage's favourite perception mapping tool in our free VantagePoint™ Workshop PDF.