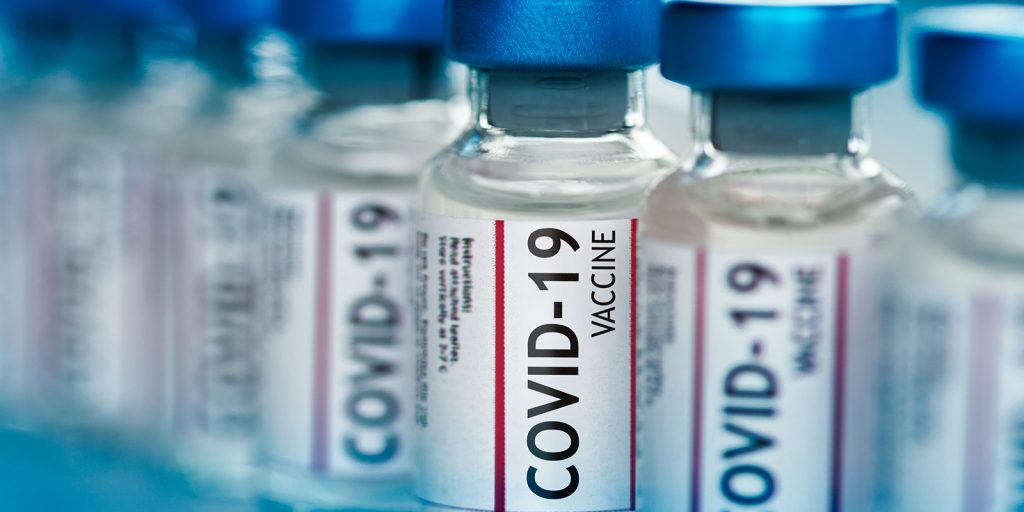 On May 11, 2021, the Province of Manitoba introduced changes to the Employment Standards Code that would allow Manitoba workers to take a three-hour paid leave to receive COVID-19 vaccinations.
The proposed amendments would make it mandatory for employers to allow employees up to three hours of paid leave each time the employee requires a dose of vaccine. The wage rate would be fixed at an employee's regular wage rate, or the average wage for employees whose wage varies, such as those paid on commission.
Employees who need more time to travel to vaccination appointments or who suffer from vaccine side effects would be allowed to take a longer unpaid leave protected under the proposed legislation.
This change to the Employment Standards Code provides a necessary avenue for people who have no paid sick time, or are struggling to manage their schedules, to know that they will not suffer a loss of income when they go and get vaccinated. Furthermore, providing for these paid leave protections under the Code ensures that there are limited barriers for employees to be able to access booster vaccinations that might be deemed necessary in the future after the emergency measures related to the COVID-19 pandemic expire.
The leave applies to all full and part-time employees covered by the Employment Standards Code regardless of how long they have been employed and pertain to both federally and provincially regulated employers operating within the province of Manitoba.
Employers and employees are encouraged to be flexible with scheduling arrangements, working together to make sure vaccination appointments can happen as soon as possible, while also minimizing disruption in the workplace.
Employers would be able to require employees to provide them with reasonable verification of the necessity of the leave as soon as possible but cannot require a physician's note or medical certificate to avoid unnecessary burden on the medical system. (i.e., an employee could provide an appointment confirmation if available.) Nor can employers request a medical certificate, record of immunization, or health information about underlying health conditions.
The tabled legislation aligns with other Western Canadian provinces and received support from Manitoba's Labour Management Review Committee, an advisory body with representatives of employer and labour organizations.
This paid vaccination leave complements the recently announced Manitoba Pandemic Sick Leave program, which is a voluntary program to reimburse eligible employers for providing paid time off to employees who are absent for reasons related to COVID-19. The program covers up to $600 per employee for a maximum of five full days of COVID-19 related sick leave.
Typically the business bears the full cost of changes in legislation that provides for paid leave under the Employment Standards Code. There is some question on whether there is temporary relief on this additional expense to business in the short term.
It is important to note that not all businesses will be eligible to recoup this expense.
The Manitoba Pandemic Sick Leave Program lists eligible sick leave covered under the program to include any sick leave related to COVID-19 including testing, vaccinations and side effects, self-isolation due to COVID-19 symptoms, or care for a loved one in any of these circumstances.
However, the Manitoba Pandemic Sick Leave Program also expressly states that employers who currently provide paid sick leave to their employees would not be eligible.  This includes federal, provincial and local governments, Crown agencies boards and corporations, and other workplaces covered by a collective agreement or other agreement that encompasses paid sick leave benefits.
Furthermore, employees who have exhausted paid sick leave benefits will not be covered.
As such based on the variability in the eligibility requirements under the Manitoba Pandemic Sick Leave Program there will be cases wherein the costs related to this change in legislation will be borne out by business.
Applications for the Manitoba Pandemic Sick Leave program are now open online until September 25th, 2021, click here to apply.
To view our detailed analysis of the Manitoba Pandemic Sick Leave program please click here.
NOTE: Employees who are quarantining or self-isolating, and not covered by paid sick leave with their employer should consider applying for the Canada Recovery Sickness Benefit which would provide more long term and comprehensive income support under these circumstances.