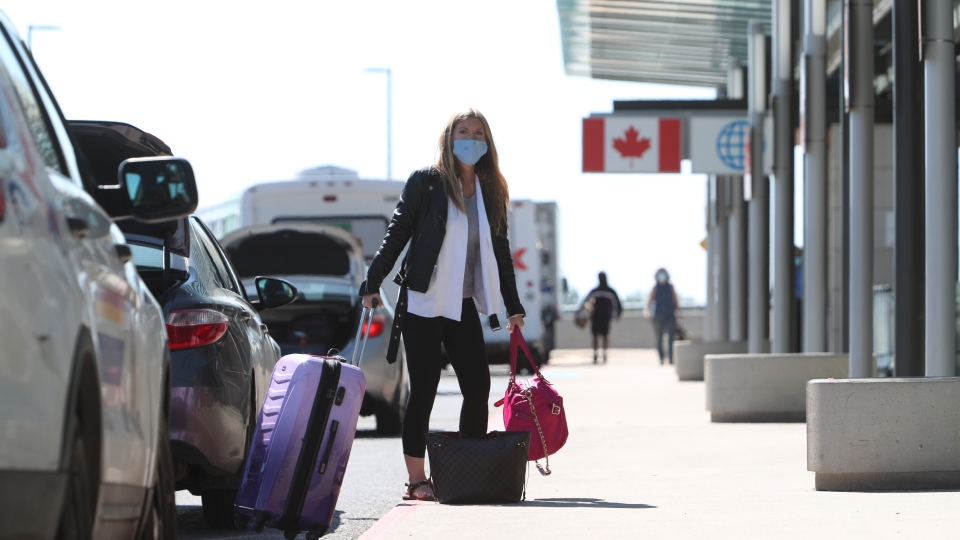 Fully vaccinated Canadians and permanent residents will be able to enter Canada without undergoing quarantine starting the night of July 5, the federal government announced today.
The news comes as many Canadian provinces have hit key vaccination targets, with more than 75 per cent of eligible Canadians having received at least one dose and over 20 per cent having received two.
The process will not be as easy as going through customs upon arrival however, those entering will need to show documents proving they received doses of vaccines approved in Canada at least 14 days prior to entering the country.
Officials said travellers must electronically submit COVID-19-related information to the government's ArriveCAN app before arriving, meet the pre- and on-arrival test requirements, be asymptomatic and have a suitable quarantine plan.
If approved, those accepted travellers will not have to quarantine. Those arriving by air will also not be forced to stay at a government-authorized hotel and non-vaccinated children or dependent adults travelling with them will also be exempt from the hotel stay.
Children who are not vaccinated will be able to go home with their parents, but must quarantine for two weeks, said an official speaking on background.
The new rules — which kick in July 5 at 11:59 p.m. ET — cover Canadian citizens, permanent residents, those registered under the Indian Act and some foreign nationals already allowed to enter Canada, including international students.
The change does not apply to fully vaccinated non-citizens who are looking to visit for non-essential reasons, and for any Canadian traveller who is not fully vaccinated, the existing suite of travel restrictions will remain in effect.
The easing also does not apply to foreign nationals. Ottawa announced Friday it would be continuing existing restrictions at the Canada-U.S. border for at least another month, until July 21.
To determine if you meet the specific conditions and are eligible to enter Canada please click here.